INNOVATIVE SOLUTIONS
During the development of the Device, all the problems of previously known systems for blocking operational switching were solved
Most existing interlocks use signals from dry block contacts (DCAs) or reed switches (contact sensor) to collect logic. Dry contacts are susceptible to oxidation, and reed switches are subject to magnetization, which leads to loss of signal and the inability to obtain a reliable position of the device.
The UKBR uses reliable contactless sensors to obtain information about the position of devices.

Electromagnetic interlocking with relay logic, as well as some microprocessor interlocks, require a large number of cable connections.
The UKBR uses only one cable per shaft of the device.

VISUALIZATION OF PERMISSION AND PROHIBITION OF SC SWITCHINGS
The monitor of the head unit displays a single-line diagram of the PS indicating the spacecraft involved in the blocking.
Switching devices which are allowed are marked in green, switching devices which are prohibited are marked in red.
On locks located directly on the spacecraft, an LED indicator indicates the presence of permission to switch.
OBTAIN ALL THE DATA YOU NEED
In some cases, it is necessary to use the position of disconnectors and grounding blades on the connected substation to collect interlocking logic.
UKBR can exchange data on the position of devices with connected substations to be taken into account in the blocking logic. It can also transmit information about the position of all devices to the top-level automated control system.

The device constantly carries out self-diagnosis and signals when there is a malfunction, indicating the exact cause of the malfunction
FUNCTIONAL CAPABILITIES OF UKBR
UKBR is more than blocking operational switching. The system has many additional useful functions.
PREVENTION OF PROHIBITED SHIFTINGS
The device will not allow switching operations which are not provided for in the switching map
KEEPING A JOURNAL OF ALL SHIFTINGS
The device records and stores a register of all switchings, including unauthorized
ALARM FOR UNAUTHORIZED SHIFTING
The system signals prohibited switching
SELF-DIAGNOSTICS OF THE DEVICE 24/7
The devices constantly check their own performance and notify of detected faults indicating the exact cause
TRANSMISSION OF DATA ABOUT THE POSITION OF DEVICES TO THE UPPER LEVEL ACS
The device can transmit signals about the position of devices, errors, events in scada
INDICATION OF PERMISSION TO SWITCH ON THE LOCKS
Electromagnetic locks are equipped with an indication of the permission signal for operation. This simplifies the work of operational personnel
DISPLAYING INFORMATION ABOUT ALLOWED SWITCHINGS ON THE SCREEN OF THE SDU
On the CDS screen you can view permissions to operate all devices at the moment
DISPLAYING A SINGLE LINE DIAGRAM ON THE SCREEN OF THE SDU
The SDU screen displays a single-line diagram of the substation
COMPLIANCE OF THE OPERATIONAL LOCKING DEVICE WITH IEC STANDARDS
The operational interlock system fully complies with the IEC 60870-5-104 standard.
Optionally the IEC 61-850 standard can be adopted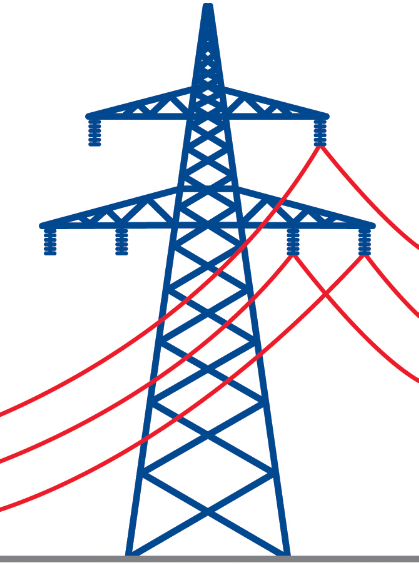 COMPARISON WITH STANDARD SOLUTIONS
UKBR
Disconnector blocking monitoring device
ONE CABLE PER SHAFT

UNAUTHORIZED SHIFT ALARM


SELF-DIAGNOSTICS




TRANSFER OF KA PROVISIONS TO ACS




EASY OPERATION



ELECTROMAGNETIC LOCKING ON RELAY
LARGE NUMBER OF CABLE CONNECTIONS


INSULATION CHECKS REQUIRED



FREQUENT LOSS OF SIGNALS IN KSA UNITS


LOW REPAIRABILITY




NOT HIGH COST



BLOCKING GYNODMAN
Mechanical locking with block locks
NO CABLE CONNECTIONS



DOES NOT PROVIDE ALL SWITCHING MODES


DIFFICULTY OF OPERATION




LOW COST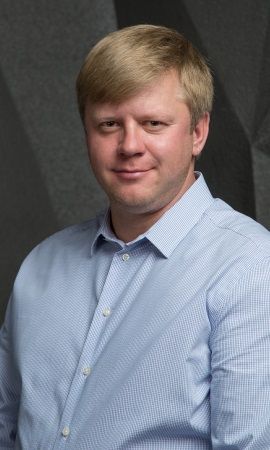 THE HEAD OF THE DIRECTION
ASHTAEV DMITRY
+7 495 142-45-15 (1236) 
DV.Ashtaev@i-nauka.com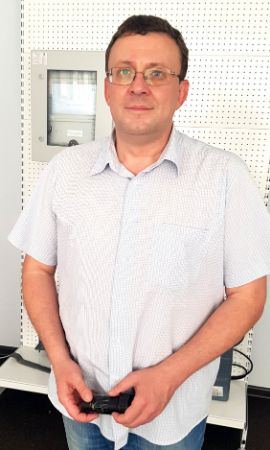 COMMERCIAL DIRECTOR
MASHKOV VLADIMIR
+7 495 142-45-15 (1220)
info@i-nauka.com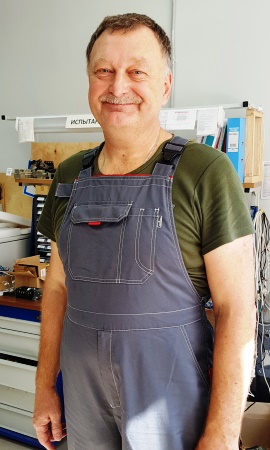 CHIEF ENGINEER
LOYKO OLEG
+7 (495) 142-45-15